The newsletter of NJS&SC February, 2014
If you're a Denver Bronco's fan the Super-bowl was anything but. Eli Manning and the Bronco's never had a chance to buck as the overpowering Seattle Seahawks defense turned on the heat. Heat, however, was not on the agenda of Pennsylvania's famous groundhog as the slumbering Phil was roused from his sleep only to say baloney and scurried back underground. Good thing the furry forecaster did that, because Old Man Winter was hovering overhead. The Good Ole Boy up North whipped up a good one and the weather forecasters didn't' see it coming. They were so focused on game-day and what wasn't going to happen that they didn't bother to look ahead twelve hours after the game (hahaha). Snow might not be good for football games but it's exactly what the Ski Industry needs. This season had its ups and downs and this storm could not have come at a better time. After a melt-down two weeks ago, the resorts were battling back but now have nature as their ally. Although the weather didn't cooperate for a few weeks it looks like we're in for a great mid-season. Today is Thursday 2/6 and the 2nd storm (a big one) within one week just passed! Put the shovel down, grab your skis and go as conditions are superb!!
I don't know about the rest of you but I've gotten out five times this season and each time to a different mountain. It's been a mixed bag of Okemo, Shawnee, Blue Mtn., Hunter and Plattekill (more on this gem later). Two weeks ago on Sat. Jan 25th I met Frank DeRossi (Membership Discounts) at the Mahwah Sheraton. When I left home to meet Frank, it was really cold…about 14 degrees at 7am. I was reading the forecast for Hunter so knew we were in for a heavy day of winter snow, cold and wind, lots of wind. I arrived at the Sheraton and Frank steps out in pajamas, yes pajamas. In amazement I asked, "Frank are you wearing pajamas"?!?! "Well yes but pajama pants actually but I've got long-johns on underneath". Having never skied with Frank before I was in for a day of surprises as he declared: "I have a Type A personality, go-go-go all the time; I don't have time to get cold". Not only did Frank not get cold, but he skied like the wind was blowing: hard, hard and harder. We met his two friends from Montclair ski club and it was like sitting on the lift with a bunch of kids. The wind was howling as we loaded Hunter's Kaatskill Flyer for our first ride. The one friend, took off his gloves and was playing with his smart phone praising the 'App' he installed that logs total runs, amount of vertical, names of trails you ski and with a GPS feature and phone numbers of friends you ski with can tell you where they are on the mountain at any given moment. "Apps"….have invaded the mountain! Franks other friend wearing "Tele-skis" announced he wanted to do something crazy then went on to say he's sure he's done 50 mph on skis but wants to do 80mph. I turned my head and said, if you've done 50mph on Tele-skis you already have done something crazeee on skis. The Kaatskill flyer deposited us at the summit in a howling wind, where the actual temp was a balmy 12 degrees or less. I figured with the gale-force winds which had frozen my lips together surely it must be below zero. The four of us pushed off and the first choice of the day was a double-black. I mean come on Frank, talk about a crazy act on skis….a double- black as the first run on a sub-zero degree day with a 25mph cross wind…….
The Council trip to New Hampshire is history and since I didn't go, I'd love to hear comments from those who did. In prior issues of our newsletter I reviewed each NH resort: (Attitash, Bretton Woods, Cannon, Loon, Waterville Valley) so those going would have an idea what to expect. However, it's been a while since I last skied Cannon or Loon and never Bretton Woods so I welcome your thoughts on them, reverse guidance you might say but eye-witness testimony is always welcome. Saturday (Feb 8th) is the NJ State Race at Pico and Vermont is supposed to get whacked so it looks like conditions will be primo. Once again, Pat Finn is the Race Chair and will be announcing but certainly other people are needed to help out with various chores. If you are not racing see Pat or another Council Board member and volunteer a half-hour of your time. We always need people to write times on the board and if multiple people volunteer no one loses much ski time.
FEATURED RESORT: Plattekill Mountain, Plattekill, New York
Many of us know of Plattekill Mountain but how many have experienced it? In the winter of 2002-2003 I was at Belleayre for a long weekend that got interrupted by torrential rains. On Sunday, everything was saturated so I went exploring and drove to Plattekill. Unfortunately I didn't ski that day and it took until 2014 to get back. The morning of Super-bowl Sunday High Life member/Ski Patroller Dave Nelson, my daughter Amanda, ex- ski racer Sunny Ross and I headed to Plattekill. Dave refers to Plattekill as Mad River South which is a good analogy as Plattekill is a down-home ski area much like Mad River Glen. The base lodge is rustic, well-maintained and welcomes with old-time country charm. It has three levels consisting of the 1st with ski school desk, rental shop, rest rooms, lockers and benches. The 2nd level is the main floor with the cafeteria. The 3rd floor has additional seating, a lunch counter, the bar and more rest rooms preventing the loathsome walk downstairs in ski-boots. The back side of the lodge has a lot of glass so while on the 3rd floor we hit the bar, grabbed some food, and enjoyed a view of the slopes.
While having a beer (Zweic – you pronounce it) the fellow sitting opposite me asked if it was good. That began a conversation about the mountain, its current owners and the fact that everyone here is 'family'. In the next few minutes I found out just what 'family' means. In 1993, current owner Laszlo Vajtay acquired Plattekill. A few years later, he noticed a beautiful blonde who skied there and totally captivated by her charm, intelligence and good looks married her. I love smart women, not only did Danielle get a husband but a ski resort was part of the deal! As the conversation continued, I found out the guy opposite me was Danielle's father who pointed out Danielle and Laszlo standing a few feet away. Being a representative of NJ Ski & Snowboard Council, I introduced myself to Danielle who welcomed me to (her) resort. Since acquiring the area, Laszlo and Danielle made a number of improvements one of which was replacement of the original T-bar on one slope with a new lift. A current project underway is a new snowmaking pond at the summit to allow gravity feed to the snowmaking system. Danielle's Dad told me the family is immersed in the resort and they are always thrilled to see new people at their mountain.
Plattekill boasts a surprising 3,500 foot summit with a base at 2,400' for a respectable 1,100 feet of vertical allowing runs of good length. The trail map shows 35 trails, a natural terrain park nestled in the woods and a tubing slope. Being a life-long skier, I'm intrigued by trail design and general layout of any resort. I really like Platekill's trail system which makes good use of what nature gave it. Trails appear to have been created by someone who knew what they were doing and the layout offers 20% green, 40% intermediate, 20% expert and 20% double-diamonds. "Platty" as regulars call it, consists of 75 acres and while I don't know what 75 acres looks like, this place looks much bigger. Plattekill is an exciting medium size NY resort with enough variety and vertical to keep you going for the day. Dad also told me that this is a family place where everyone knows everyone and many Platty- goers are regulars returning year after year for the homey atmosphere and really decent skiing. Having now skied there, I wouldn't hesitate to return to Plattekill and recommend it for a day of skiing or as a tune-up if you're heading further North.
The resort gets its name from the town which took it from a nearby stream the Platte or Platte'kill'. For people who are not cross-word puzzlers, the word "kill' is synonymous with river. Plattekill is tucked away in Rip van Winkle's Catskills and definitely worth the drive for those seeking uncrowded slopes at a unique ski area with old style down-home feel. If heading north on the NY Thruway take exit 19 (Kingston) then follow the signs for Plattekill Ski resort…..there are plenty of signs and no bad roads……you can't get lost.
Plattekill offers some great deals so be sure to check out their website www.plattekill.com. Some of these are skier appreciation days and other (1) day offerings such as: Feb 7th when the first 50 people get a $15 lift ticket and Carload Day 2/14 when the more people you have in your car the cheaper the per person lift ticket gets. As other resorts, Plattekill has on-line pricing which offers a lower price ticket than if you buy at the window. The internet price fluctuates which can work in your favor.
COUNCIL TRIP: VAIL, COLORADO (Feb 22 to 3/1/2014)
If you've never been to Vail, you're in for a BIG surprise because Vail is the grand-daddy of US Ski Resorts. We've all heard how large Vail is but do you have a handle on what large means. A good way to do this is by comparing Vail stats. with other ski resorts you might be familiar with (see table below). Vail has a front side, a backside consisting of Vail's famous back bowls, and what is called the Blue Sky Basin. I've been to Vail so can give you an idea on the size. Vail is so big that it has numerous base areas scattered around Vail valley. As you drive from Denver to Vail on I-70 you pass numerous exits all of which say, "Vail Ski Resort". They are far enough apart that you'd never know they're part of the same ski resort. Some of their base facilities may not have a lodge and when I was last there some were only a ticket window, a deck and a lift to get you up the mountain to the "day- lodge". One difference may have been that I stayed off site and was shuttled in each day so had to wear my boots on the bus or bring a back-pack with shoes if I wanted to walk in the village after 4pm. With ski/in ski/out units there should not be a problem unless you ski down and into the village at some point during the day and want to walk around. Vail's base village has a lot of ski shops, clothing stores, restaurants, bars, etc. If you want to take it all in after a day of skiing you don't have a lot of time because many with the exception of restaurants and bars close at 6pm. If you want to shop prior to closing that means returning to your condo to change or locking up your skis and clomping around the cobble stone village streets in ski boots which is NOT fun. Keep this mind and plan ahead if you want to shop. Vail is a destination where shopping is described as "upscale" so shop wisely or be prepared to drop a lot of cash.
Altitude Sickness: I am not sure of the elevation of the condo units but the base of Vail sits at 8120'. !0,000' is the theoretical elevation for the onset of altitude sickness although some folks get hit with it sooner. Judging from the table below, it's likely that most of your day will be spent close to 10,000' so I recommend familiarizing yourself with the triggers of altitude sickness (caffeine, nicotine, alcohol, chocolate, cola drinks, being dehydrated). Prior to the trip get more sleep, increase your consumption of water and throttle back on intake of the others. The MOST important fact is to drink lots of WATER each day and ease off alcohol and caffeine because they dehydrate you. Life at altitude is all about getting enough oxygen so if you still smoke, be prepared for what may come with it. I don't smoke but experienced altitude sickness for three days while on a trip to Breckenridge. I've also been with people who were very incapacitated by it for 3-4 days. If you know you are prone to altitude sickness I highly recommend getting medication before the trip which will be cheaper than what you pay for trip insurance!
Resort

Elevations

Base – Summit

Vertical

(ft.)

Skiable acreage

Trails

Lifts
Annual snow
Vail
8120-11,570

3450

5289
193 named trails +countless tree terrain
31
350"
Heavenly, CA
6564 – 10,100

3500

4,800
97 + woods
29
360"
Mammoth, CA
7952 – 11,053

3100

3500
150 + woods
28
400"
Snowmass, Co
8104 – 12,510

4406

3362
94 + woods
21
Telluride, Co
8725 – 13,320
3845 lift served
2,000

127

18
309"
Sunday River
Various – 3140

2340

820

135

15
*Killington = 1.5 Sunday Rivers. 6.5 Sunday Rivers will fit inside Vail!
2014 Winter Olympics: The Olympics will start soon and this is our chance to see the world's best compete in the snowsports. Today we received word that Staci Mannella and Kim Seevers were named to the final team going to Sochi. Currently they're in Aspen to compete in the US National Championships and on Feb 28th will leave for Russia. The Paralympic Winter Games begin on March 7th and run through March 16th. Opening ceremonies will be broadcast by NBC on 3/7/14. Make sure you tune in and watch Staci Mannella, heroine of NJ Ski & Snowboard Council as she competes in the 2014 Paralympics!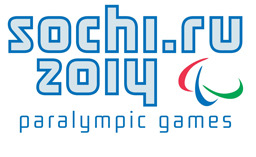 2014 U.S. Paralympic Alpine Skiing Team nominees
Subject to USOC approval
Women
Lindsay Ball (Benton, Maine)
Stephanie Jallen (Harding, Pa.)
Allison Jones (Colorado Springs, Colo.)
Staci Mannella (Randolph, N. J.)
Alana Nichols (Farmington, N.M.)
Melanie Scwartz (Aspen, Colo.)
Laurie Stephens (Wenham, Mass.)
Danielle Umstead (Park City, Utah)
Stephani Victor (Park City, Utah)
Pictured Below left to right:
Danielle Vajtay, Dir. of Marketing, Plattekill Mountain
Bob Zega, Chair of Public Relations NJ Ski & Snowboard Council
Sunny Ross, retired racer, slalom/GS/Super G